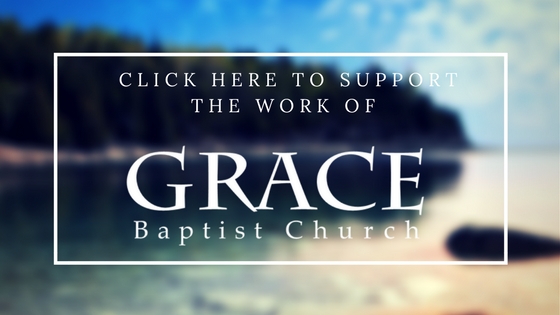 Grace has several options available for you to make your donation. We welcome you to give whatever and however God has called you to.
There Are Four Ways To Give
You can give anytime via the Offering Boxes located outside the entrances to the Grace Family Center.
You can give during the Response Time at Worship Services on Sundays.
You can mail your contribution to Grace Baptist Church, 58690 Ross Rd., Warren, OR 97053.

You can now give via the internet by clicking then button above.


Explanation of On-line Giving
In our digital age when people are increasingly paying bills and conducting commerce online, Grace Baptist Church has chosen to make online giving available to those who are interested.
The technology that permits online transactions via debit cards also permits giving via credit cards and makes no distinction between the two. We strongly urge no one to give their tithe or gift on their credit card.
All donations to Grace Baptist Church are tax deductible.