The Story of Grace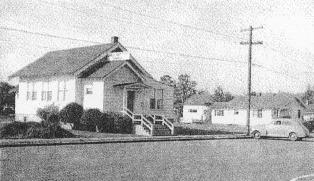 1939-1958
In 1939, twenty-eight committed believers, led by Rev. Lawrence Elliott, began meeting in the Seventh Day Adventist Church building, renting it on Sundays for $2.50 per week. After just three weeks, the group decided it would prefer to have its own building, and this one was available for purchase for $900.
Additions and remodels ensued over the next 18 years until the congregation recognized they were outgrowing their facilities, even the new classrooms, which were built in 1954. In 1958, the people of Grace Baptist Church completed a new multi-purpose building, which became our Fellowship Center.
---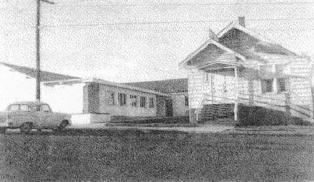 1958-1971
Completed in November 1958, at a total cost of approximately $27,000, the new building housed its first service on December 7. God continued to bless Grace Baptist Church with growth in numbers, from the original 28 members, to 138 in 1964.
Ministries continued to grow, and in 1971, a building team was appointed to propose new construction, which included a new sanctuary, offices, restrooms, and a new kitchen. Upon approval, the old church building (the former Seventh Day Adventist Church), was torn down to make room for the new building.
---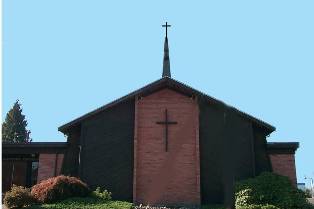 1971 - 2006
On September 19, 1971, our first worship service was held in this, our new complex on North 17th Street in St. Helens. The building was dedicated at a "Victory Celebration" on November 28.
What began with the purchase of a little wooden frame church in 1939, was now a wonderful new facility. God had richly blessed Grace Baptist Church through the years, never failing to meet our needs.
Grace continued to grow over the next 30 years. We needed additional space for ministries and classrooms. We could not adequately expand on our one-acre plot in town, to provide the needed parking, classrooms, and ministry center space needed for effective ministry and further growth. Grace voted to relocate.
---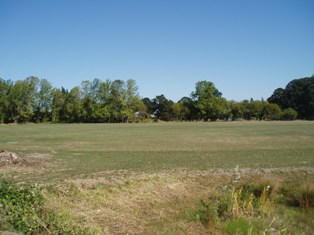 May, 2001
A three-year fund raising program began, and an 8.9 acre parcel of land in Warren was purchased and dedicated on May 20, 2001. A building ministry team was formed and plans were made for the new building.
In 2003, the church building on 17th Street was sold. The new owners allowed us to continue to hold worship services there until our new facilities were completed in 2006, our gracious Lord, leading us from beginning to end.
---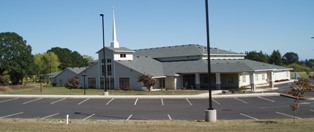 Dedication Sunday September 17, 2006
On Sunday, September 17, we held a dedication service, inviting the community to our new Ministry Center on Ross Road in Warren.