missions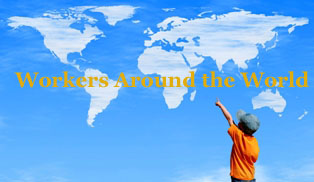 Why Have Missions and Missionaries?
Jesus said in Matthew 28:18b-20 (KJV): "All power is given unto me in heaven and in earth. Go ye therefore, and teach all nations baptizing them in the name of the Father, and of the Son, and of the Holy Ghost: Teaching them to observe all things whatsoever I have commanded you: And, lo, I am with you always, even unto the end of the world." Amen.
The traditional interpretation of this scripture, (sometimes called the Great Commission), is that we are to physically go, or travel, to all nations on earth, and make disciples for Jesus Christ of all those we encounter. In the event that we cannot physically travel ourselves, we should make every effort to aid, or facilitate, those who can make the journey in our place. Therefore, all Missionaries going forth from every church, with the Spirit of God, should be well trained and equipped to complete their mission.
It is also written in Acts 13:47 (KJV): For so hath the Lord commanded us, saying, "I have sent thee to be a light to the Gentiles, that thou shouldest be for salvation unto the ends of the earth."
The interpretation of this scripture is that each Spirit-filled Christian is to Shine for Jesus, so that the Light of their life, and their witness and testimony, will be a beacon leading to Jesus, and to the Salvation ONLY He offers. We are each called to this mission, taking our light, and our message of salvation, to all who do not know Jesus; and, we are to take it to the ends of the earth. You might ask where are the ends of the earth. The ends of the earth are simply at any point you happen to break the circle. In other words, the ends of the earth are where you are now.
So, begin where you are now as a Missionary for Jesus. Live your life filled with the Light of His Spirit, and be prepared to give the message of Salvation to those you meet. Go, if you are able, to the most-distant mission field. If you cannot, do your part to see to it that others who are able to go, might go with your prayers, encouragement, and support.
Missions Giving at Grace Baptist Church
First, be assured that 100% of all funds given to missions through Grace Baptist Church will be given to our missionaries, and mission projects. There are no administrative fees, or any other deductions imposed on the funds by our church. This is more important than ever in these tough economic times, and we are sure that everyone wants to see as much of their hard-earned money as possible used for its intended purpose. Many of our missionaries have seen the purchasing power of their funds shrink as the value of the dollar has fallen around the world. For this reason, giving has become more critical in recent years.
Before giving to missions at Grace we ask that you pray about it as you consider the coming year. Have faith that at times during the coming year, God will bless you with unexpected funds that can be used to support our missionaries. Knowing this, we ask that you, in faith, pledge a dollar amount for the year to support our missionaries. At Grace this is known as a "Faith Promise." You promise to give a certain amount per year, per month, per week, or whatever timing is right for you, trusting that God will give you the extra money at times during the year. This money should be given in addition to your regular tithing.
Tithing itself is a matter between you and the Lord, but many scriptures refer to a tenth, and this has become the accepted standard that many people follow. The rule of tithing, or the "T" rule, as it is sometimes called, says that a tenth of your time, your talent, and your treasure should be given to The Lord. The scriptures also say that where your treasure is, your heart is also. Knowing this, many people feel that some of the 90% of their remaining treasure should be given to missions. Not all can "go" and make disciples of all nations, but many have the ability to "send" those who go, through giving to missions.